About Us - One Stop IT Solution
An Exceptional Record of Customer Satisfaction and Technical Leadership
Flexi Team - GROUP OF COMPANIES
FLEXI TEAM COMPUTER SERVICES was incorporated in 1993 as a registered sole proprietor company. In the beginning stage, the company major business activities were providing services for computer hardware and software in the city, Johor Bahru. The second year 1994, we transferred and registered as an SDN. BHD. The company's principal activities are providing services and marketing the latest information technology to the public. Our aim is to become a One Stop computer centre in Southern of West Malaysia. To achieve the above target, in 1995 we set-up a branch office in Malacca (Converted to FLEXI TEAM COMPUTER (MALACCA) SDN BHD in 1998), and in the year 2000 to 2001, we set-up a training centre in Johor Bahru. Flexi Team grew to be one of the most prominent computer centres in Johor and Malacca. Again in the year 2003, we set up Flexi Team System to cater to the increasing demand for CCTV, door access, and security products. At Flexi Team, we work with many companies and are well known to provide complete corporate IT solutions for your business. Technology is ever changing. We are committed to continuously upgrade and increase our ability and knowledge to meet the new millennium requirements. Because we know that providing EXCELLENT services and the best solution/consultation to our customer, is the way that ensures our growth in the future
ONCE AGAIN WE THANK OUR VALUED AND FAITHFUL CUSTOMERS AND ALSO OUR SUPPLIERS AS IT IS THEIR SUPPORT THAT ENABLED US TO FLARE THIS FAR IN THE IT MARKET IN MALAYSIA
PARAMOUNT IN CUSTOMER SATISFICATION
Flexi Team offers consulting, integration and maintenance services on the latest hardware and software technologies available today, including those from HP, IBM, Microsoft, VMWare, Enterasys, Avamar, McDATA, Brocade, Tivoli, OnStor, Sepaton, Symantec and APC. Better yet, we are able to demonstrate how these solutions perform within our own Business Partner Innovation Center something you will not find at any other IT firm in the Northeast. 
Using these best-in-class technologies, Flexi Team creates solutions for complex enterprise environments, working with companies to implement sound security policies, redundant high-speed computer systems, linked by continuous uptime networks. Flexi Teams regional leadership is based above all on attracting and retaining only the most highly-certified and experienced technical staffs of any HP business partner in the Northeast. In fact, our consultants average 15 years of on-the-job experience. Collectively, they also hold more that 100 industry-recognized certifications.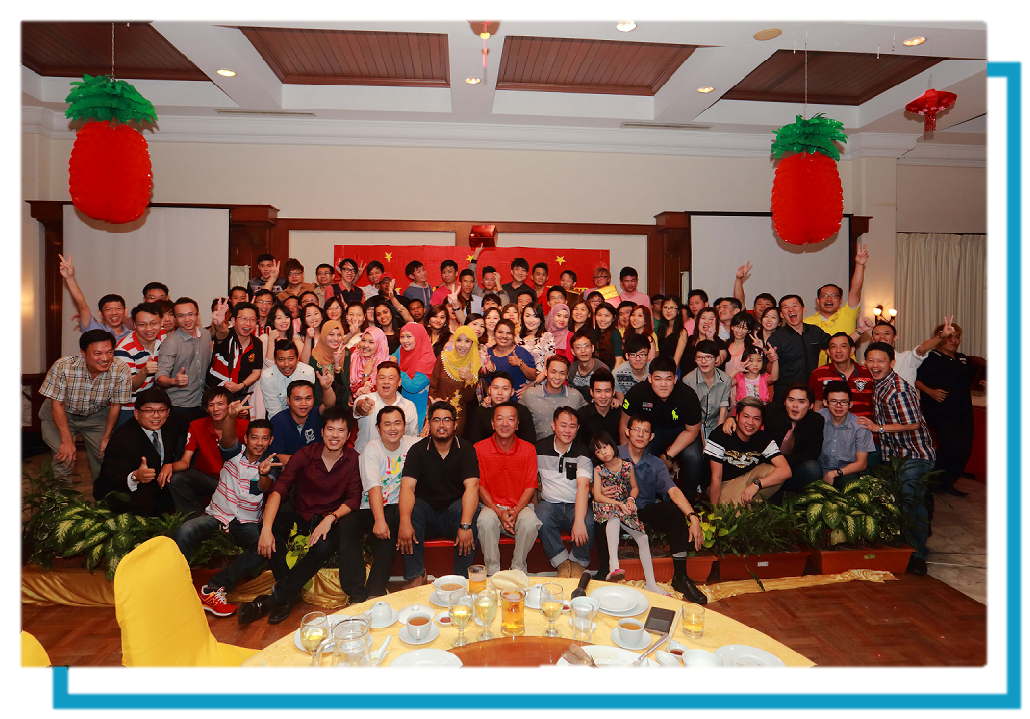 Get In Touch With Us Now!
Vision
To be the integrated force connecting advanced IT solutions with its users, empowering corporations to enhance their business expansion across the borders with, Financial software, Enterprise Security, Cloud and System Integration
Mission
To become the leading one-stop IT provider in the region offering secured, reliable, convenient and advanced on Human Resource System (HRMS) , Financial Software, Security system (ELV) and System Integration
To be Business Application Solution Providers
We provide Access UBS Financial Accounting software to solve the needs of Small Medium Industry
To be Human Resource Software Provider
Flexi Team develops a full range of Human Resources Software – IFLEXI HRMS – to cater to the requirements of Corporate and Enterprise markets. It consists of Core module and web-based e-modules
To be Systems integrator / Web based solutions providers
We use to meet the most demanding requirements of today business computing, while providing the best network foundations for the future. By the good relationship with various world-based IT manufacturer (like HP, IBM, Intel, and so on), we can ensure to delivery the latest technology to customer
To be Service Oriented
We believe with the spirit of Teamwork, supported by committed and experienced work force, we ensure you our reliable, fast & efficient Services
To be Security Solution Providers
We foresee the need of security solutions, so we provide CCTV Digital surveillance system, Door access and other to meet the tomorrow life
Visit our branch office or contact us for IT consultation